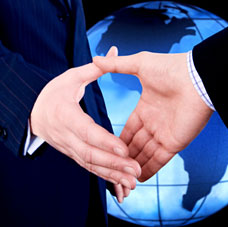 As a correspondent lender, the majority of the loans we fund are referred to us by real estate and mortgage brokers. We know how to work with brokers who are looking for a fast and reliable source to meet their client's needs.
We understand that you need a fast response to your inquiries. Over 90% of the time, we can tell you on the first telephone call if we have a home for your client's loan, and can quote you the terms. With a complete submission in hand, we can close within one to three weeks.
Over 75% of our business comes from brokers.
Parker Mortgage has the tools, experience and flexibility to custom tailor a loan to meet your client's needs.
Our lenders are actively seeking loans from $100,000 to $10,000,000 secured by first deeds of trust, with low loan-to-value ratios.
While each transaction varies depending on the property and the special circumstances of the borrower, the majority of our loans generally range from 6% to 7% interest, fixed for five years, with interest-only payments.
We limit our loans to a maximum of 66% of appraised value and have little interest in management-intensive properties, such as hotels, restaurants and strip commercial centers. If your client's loan does not fit our guidelines, we won't waste your valuable time "shopping" your proposal. We have represented our lenders for many years and understand their desires.