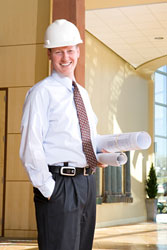 Parker Mortgage provides funding to borrowers on most types of property, from large office buildings, industrial parks and agricultural holdings. Unlike the box checkers at the bank, we have the flexibility to consider each request on its individual merits.
Our lender clients recognize that underwriting (the verification and basic decision making process) involves a matrix of objective and subjective inputs. For example: the financial weakness of a borrower may be well compensated for by his building having strong tenants with long term leases. A "unique" property can be a good thing, as in a quarry that is the only source of aggregate in its market area. Each property type has its own set of factors to consider. In the end, it comes down to a balance of the "three Cs" of lending: collateral, capacity and character.
By representing private lenders, in low loan-to-value transactions, we have a high degree of flexibility during the term of your loan. These case studies are a few examples of why Parker Mortgage has a very high number of repeat customers.